Cute Wall Clock Present
This wall clock has been hanging in one of the walls of my bedroom for 5 months now. This was given to me as a Christmas present from the Manita of the hospital I voluntered as a nurse before. At first, I wasn't attracted to it because I'm a man and we have a big wall clock in our living room anyways. Until one day, I heard this clock making a sound.
Thanks to my brother, Johnjohn, for this post.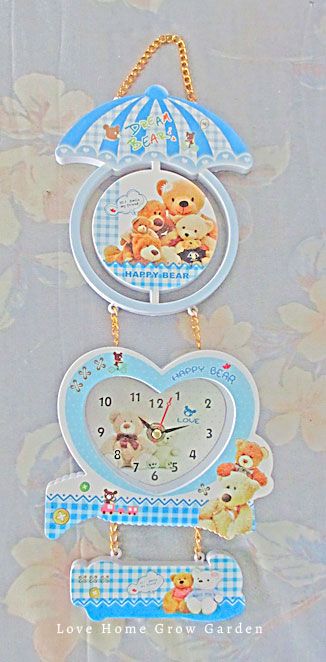 My Wall Cock Present.
 It's ticking sound is loud that it reminds me to manage my time wisely at home. Such a funny thing. When I set it up on a right time, it just automatically set itself to 15 minutes in advance time. I don't know… Weird as it might be, I just continued on my daily chores and activity at home. This clock reminds me that "Time is Precious".