Cotton Candy Machine Review
Cotton candy is probably the most enjoyable candy to anyone's childhood. Who wouldn't love to eat it's fluffy sugar flavor? I remember when I was a kid, I used to see how a vendor makes cotton candy on the side of the street. My elementary classmates and I watched with delight how it's being spun and scooped in a stick. It's been a while I haven't eaten one.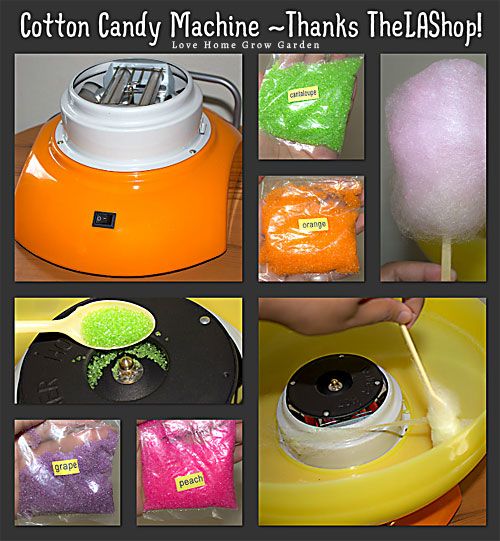 The Cotton Candy Machine From The LAShop. Thank you!
You're kidding you might say, but yes, I rarely take my kids to the Fair where one could get fun stuff to eat like this. It's because I don't have a driver's license yet, but soon, when I get over this learner's permit thing and get a professional driver's license, I will be taking them to our country fair.
Other than my fun plans for the kids, I also felt ecstatic when The LAshop sent me this Cotton Candy Machine for me to try. My experience about it is that it's so easy to assemble and it's very portable. The base is powered by electric and it's very lightweight. You will just plug it in, pour one teaspoon or two at the center of it, push the button and let it spin. The cotton candy fiber will begin to form around 5 to 9 minutes. The yellow bin is a size dish where it will catch the cotton candy fiber. Once it forms, prepare the stick, or the plastic spoon also included in this kit and spin it with finger motion so that the cotton candy fiber will form like a ball.  It's amazing because the sugar has flavors. We got the grape, peach, orange and cantaloupe flavors. We enjoyed them all but I like the grape the best. It's pretty mild to taste and the sweetness doesn't overwhelm you. I like it that way.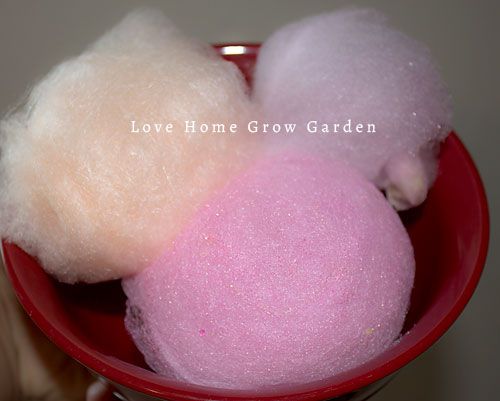 The results of the cotton candy I made using The LAShop's cotton candy machine.
Check out The LA Shop online or their Facebook page today! Find awesome items for the home, garden, hobbies and many more. Don't forget to check out this coupon code "BLOGGERS" to get 10% discount on your purchase!
Disclosure: I received no monetary compensation for this promotion. My opinions are my own and may differ from those of other consumers.