Hello Stargazers
I caught a man one day smelling the flowers in this star gazer lily patch that we have at the entrance of our house. He had his wife with him and she saw us as I drove our car to a turn on our driveway. They both waved hi and expressed how beautiful the scent and looks of these flowers.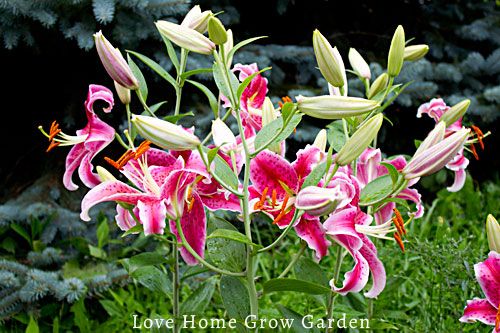 The Star gazer lily patch.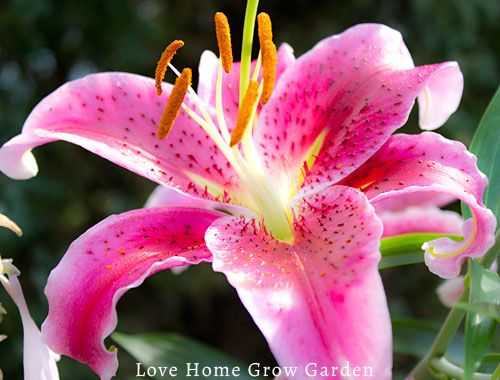 I smiled from ear to ear and thanked them for the compliment. They asked what lily variety are they and I told them they are either called Asiatic lily or Star Gazer lily. I remember buying a bag of them at Lowe's and they were called those names although I recognized the pictures. I'm not sure though if they will grow in Asia as I never seen such flowers that grew there. Maybe they are just called Asiatic because they're huge and vibrant colored flowers. They bloom every late Summer in our place. I researched about them and they are known as royal candles of Rome in the garden.
This is another patch of them on the other side of our front yard. The past owner of our house left them together with the hostas and that juniper spruce tree.
Beautiful star gazer.
They come in different color variety too. I like the white and yellow ones and I have yet to look for one in the store so I can plant them. How about you, do you want to plant them too? Make sure you're planting on the right zone. Good luck!